SECURELY LOCKED IN
Tacx wheel-on trainers are easy to setup. With two easy clicks your bike is securely locked in the trainer frame, making sure that your bike is safely fixed and doesn't go anywhere.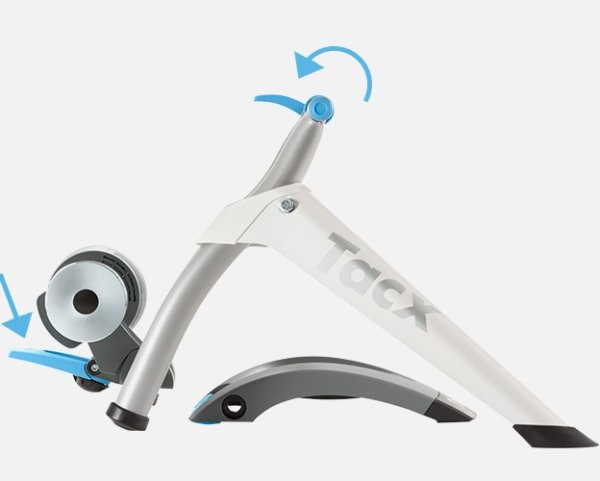 DUAL MATERIAL ROLL
The roll is made from two materials: a hardened steel sleeve with a soft core of elastogel. The steel sleeve prevents wear of the trainer, while the elastogel absorbs vibrations to reduce noise.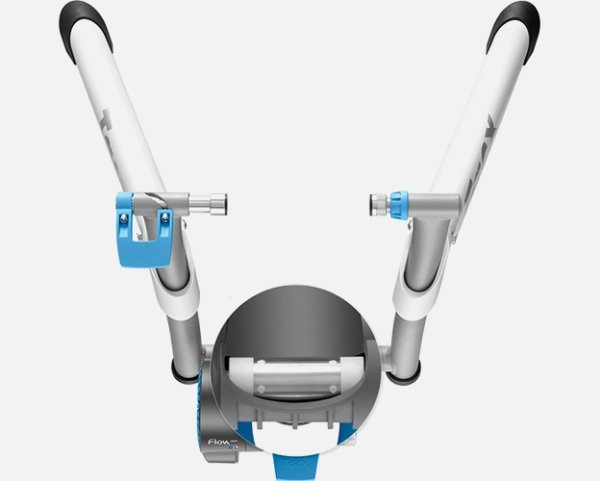 SKYLINER AS A HANDLE
The Skyliner not only serves as a front wheel support for a natural cycling position, but can also be used as a handle for your trainer.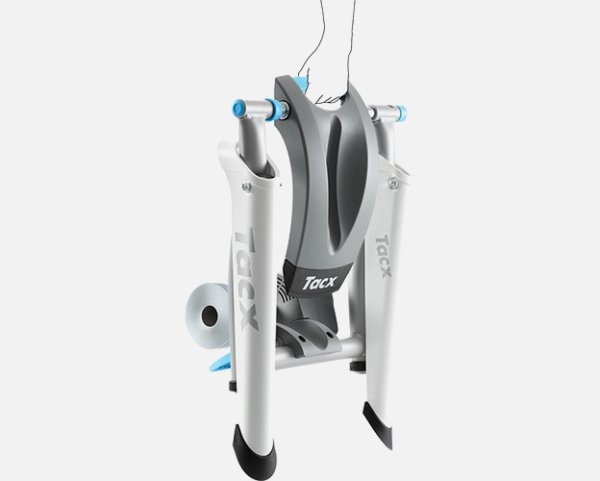 STABLE FRAME
Designed with a large footprint and strong materials, this bike trainer is able to withstand the most intense training sessions.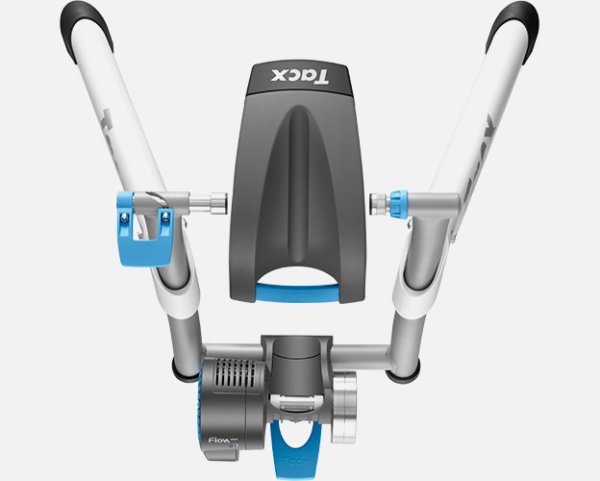 SMART TRAINER
Connect to popular training apps, like Zwift & Tacx
FOLDABLE
A foldable frame for easy storage.
WHEEL-ON
Wheel-on design for easy setup and storage.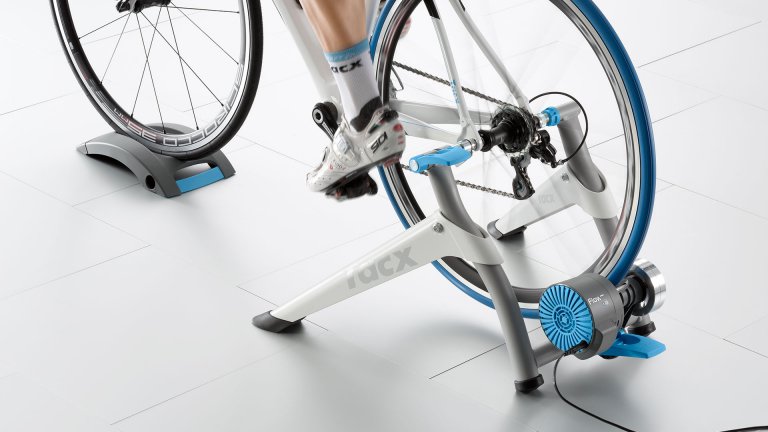 INTERACTIVE
A fully interactive Smart trainer simulating inclines up to 6%.
DATA
Measures speed, power and cadence.
FLYWHEEL
A 1,6 kg flywheel ensures the best ride feel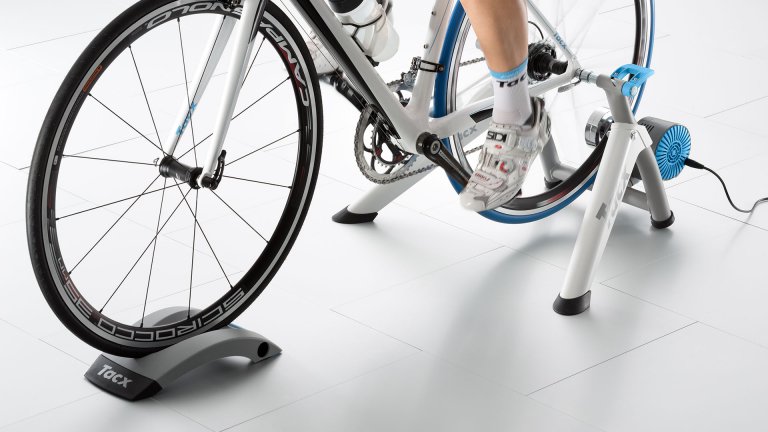 FEATURES
Type of trainer

Interactive Smart trainer with electric brake

Magnets

6 Magnets

Transmission

Roller, 30 mm

Electrical requirements

110-240 Volt

Power indicator

None

Connection indicator (ANT/BT)

None

Firmware upgradable

Yes

Suitable bikes

Race, Tri & MTB 

, 

if necessary with axle skewer 

, 

29ʺ wheel with Tacx trainer tyre

Suitable axles

Width of rear fork: Race 130 mm, MTB 135 mm. Adapters for other widths available

Supplied with

Front wheel support 

, 

Quick release for road bikes and mountain bikes (5mm)

SPECIFICATIONS
Max. power (40 km/h)

800 Watt

Max. incline

6%

Simulation of descent

No

Max. torque

15.3 Nm

Max. brake force

45 N

Flywheel

Actual of 1,6 kg

Mass inertia

11.8kg (26.0 lbs)

Calibration

Spin down

Footprint (lxw)

675 × 650 mm (26.6 × 25.6 in)

Height

410 mm (16.1 in)

Dimensions when folded

565 × 410 × 245 mm (22.2 × 16.1 × 9.65 in)

Weight

9.41 kg (20.7 lbs)

Article number
T2240
DATA OUTPUT AND CONTROL
Wireless communication

ANT+ FE-C 

, 

Bluetooth Smart open

Control by

ANT+FE-C bike computers 

, 

Connect to computer via ANT+antenna 

, 

Smartphone 

, 

Stand alone 

, 

Tablet

Output

Cadence 

, 

Power 

, 

Speed

Read out on

Bike computer 

, 

Computer with ANT+ antenna 

, 

Smartphone 

, 

Sports watch 

, 

Tablet

Accuracy

<5%