Blue Matic
The Blue Matic has been part of Tacx's assortment for many years and is very popular among novice riders looking for a trainer. During your training session you can use the handlebar resistance lever to adjust the resistance as needed.
• Max power—700 Watts
• Handlebar resistance lever—10 positions
• Brake system with 2×8 permanent magnets and 2.5lb flywheel
• Easy to assemble brake system with only 2 bolts

Features
Manual Resistance Control
The Blue Matic is controlled by a lever on your steer, allowing you to set the resistance as required. The higher the position, the more resistance.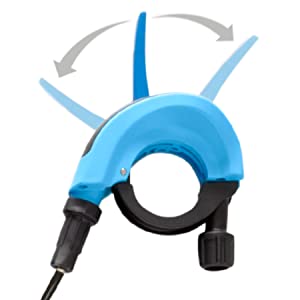 Click 'N' Ride
The bike is fixed in the trainer easily by two simple clicks.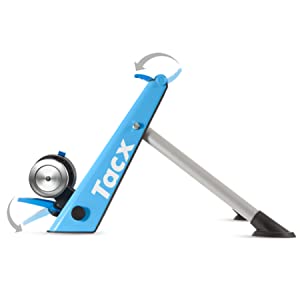 Unique Dual Material Roller
The roll that places the resistance on your rear wheel is made from two materials: a hardened steel sleeve with a soft core of elastogel. The steel sleeve prevents wear of the trainer, while the elastogel absorbs vibrations to reduce noise.