Includes 5 interchangeable compression inserts.
Patented technology to personalize the flex and ride of your saddle.
Stainless Steel Rails.
The Serfas® Variant saddle is a truly unique product that takes seat customization and overall comfort to a new level. Both the Variant 1 & Variant 2 come with five compression inserts that are user adjustable allowing the saddles to flex at varying rates. Based on your preference, you can fine tune the Variant; making it the most customizable saddle on the market.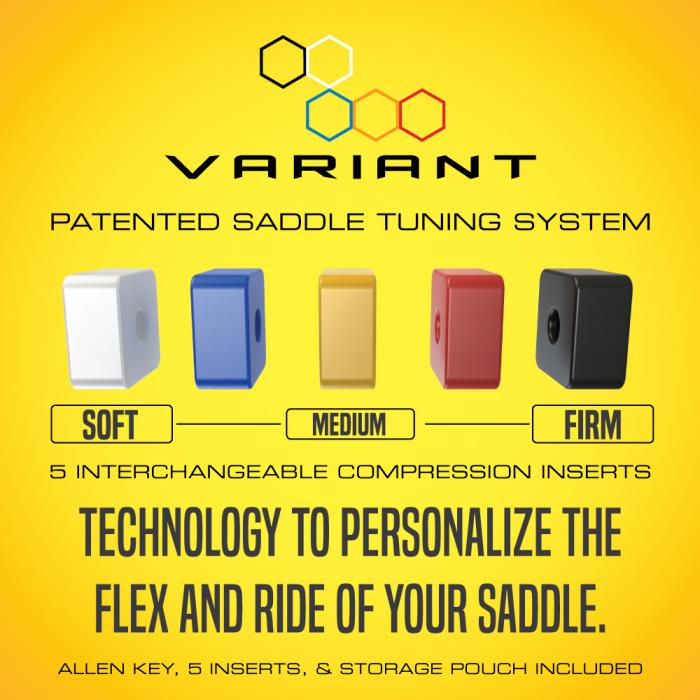 Features:
MTB Comfort
Adjustable Flex Base
Pressure Eliminating Channel
Quick Change System
Race Foam Construction
Rails: Stainless Steel
Cover: Waterproof, Anti-Microbial Microfiber
Specs:
Length: 272mm
Width: 145mm, 155mm
Weight: (145mm) 202 Grams, (155mm) 250 Grams