Includes 5 interchangeable compression inserts.
Patented technology to personalize the flex and ride of your saddle.
Titanium Rails.
The Serfas® Variant is a truly unique saddle that takes seat customization and overall comfort to a new level. Both the Variant 1 & Variant 2 come with five compression inserts that are user adjustable allowing the saddles to flex at varying rates. Based on your preference you can fine tune the Variant making it the most customizable and comfortable performance saddle on the market.
Features super lightweight Titanium rails, pressure eliminating channel design, adjustable flex base w/ five inserts, and waterproof anti-microbial microfiber cover.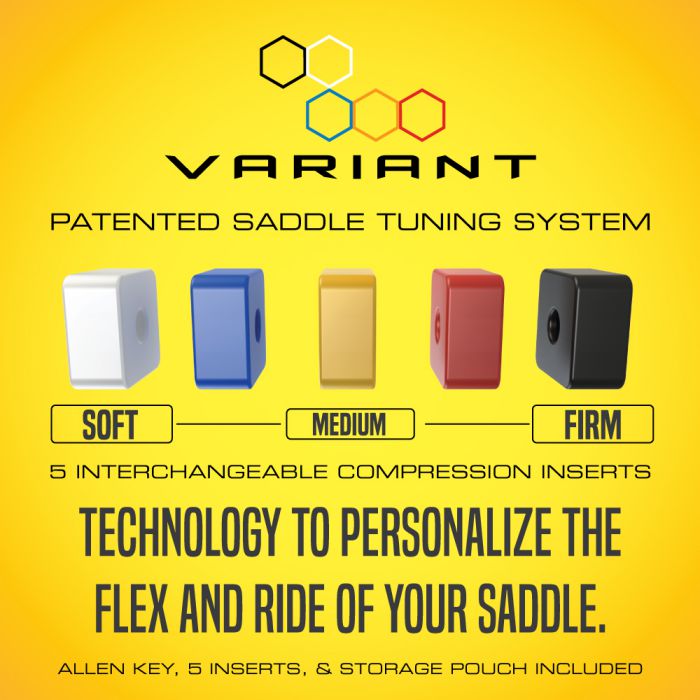 Features:
Race Performance
Adjustable Flex Base
Pressure Eliminating Channel
Quick Change System
Race Foam Construction
Titanium Rails
Cover: Waterproof, Anti-Microbial Microfiber
Specs:
Length: 272mm
Width: 145mm, 155mm
Weight: (145mm) 212 Grams, (155mm) 238 Grams